Attorney Neil Molyneux called to Turks and Caicos Islands Bar
April 9, 2015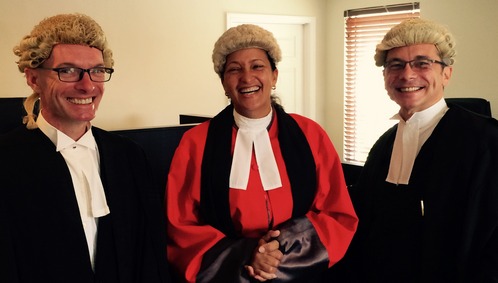 Neil Molyneux, who worked for many years in Bermuda and the UK before joining the Providenciales offices of Graham Thompson as an attorney specializing in real estate and banking, was called to the Turks and Caicos Islands Bar on Monday, April 27th by Chief Justice Margaret Ramsay-Hale.
Molyneux, who will work closely with Stephen Wilson, QC and other colleagues in the Providenciales offices of Graham Thompson, is joining the Firm as an Associate Attorney. He is also expected to work with members of the Real Estate and Property Practice Group based in Nassau, Bahamas on multi-jurisdictional matters.
Molyneux has been practicing for over 20 years as a real estate and real estate financing attorney, and has a wealth of experience in all phases of real estate matters, from conception, to financing, to building, selling and leasing.  He has in depth knowledge of structuring commercial and residential development deals and drafting security documents for lenders. He has a particular interest in commercial leasing and has assisted numerous clients in creatively structuring long term lease agreements.
Molyneux's clients have included local and international banks, hotels, developers, financial institutions, public and private companies, trusts and individuals.  Molyneux is very comfortable with both on-shore and off-shore clients.  Recently, Molyneux has been very active in high end residential real estate acquisitions in the secondary home market, particularly for private clients from North and South America.
Molyneux was previously a director of a large charitable foundation with an income-generating portfolio including stock and real estate investments.