CAREER OPORTUNITY, LEGAL ASSISTANT, FINANCE
December 10, 2021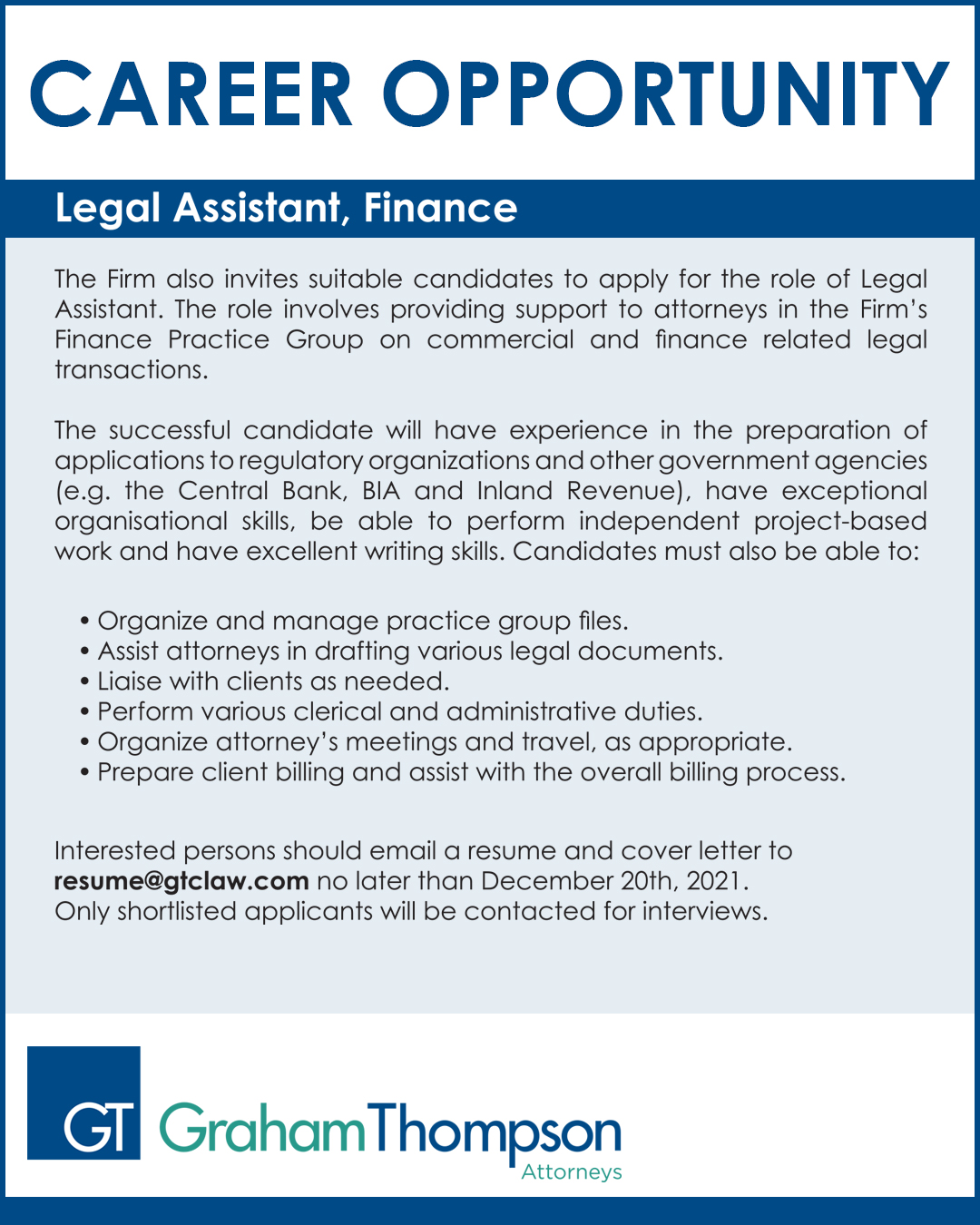 Nassau, The Bahamas – The law firm of GrahamThompson is inviting suitable candidates to apply for the role of Legal Assistant. The role involves providing support to attorneys in the Firm's Finance Practice Group on commercial and finance related legal transactions.
The successful candidate will have experience in the preparation of applications to regulatory organizations and other government agencies (e.g. the Central Bank, BIA and Inland Revenue), have exceptional organisational skills, be able to perform independent project-based work and have excellent writing skills. Candidates must also be able to:
Organize and manage practice group files.
Assist attorneys in drafting various legal documents.
Liaise with clients as needed.
Perform various clerical and administrative duties.
Organize attorney's meetings and travel, as appropriate.
Prepare client billing and assist with the overall billing process.
Interested persons should email a resume and cover letter to resume@gtclaw.com no later than December 20th, 2021. Only shortlisted applicants will be contacted for interviews.