GRAHAM THOMPSON RECEIVES TOP HNW 2019 GLOBAL RANKING
July 15, 2019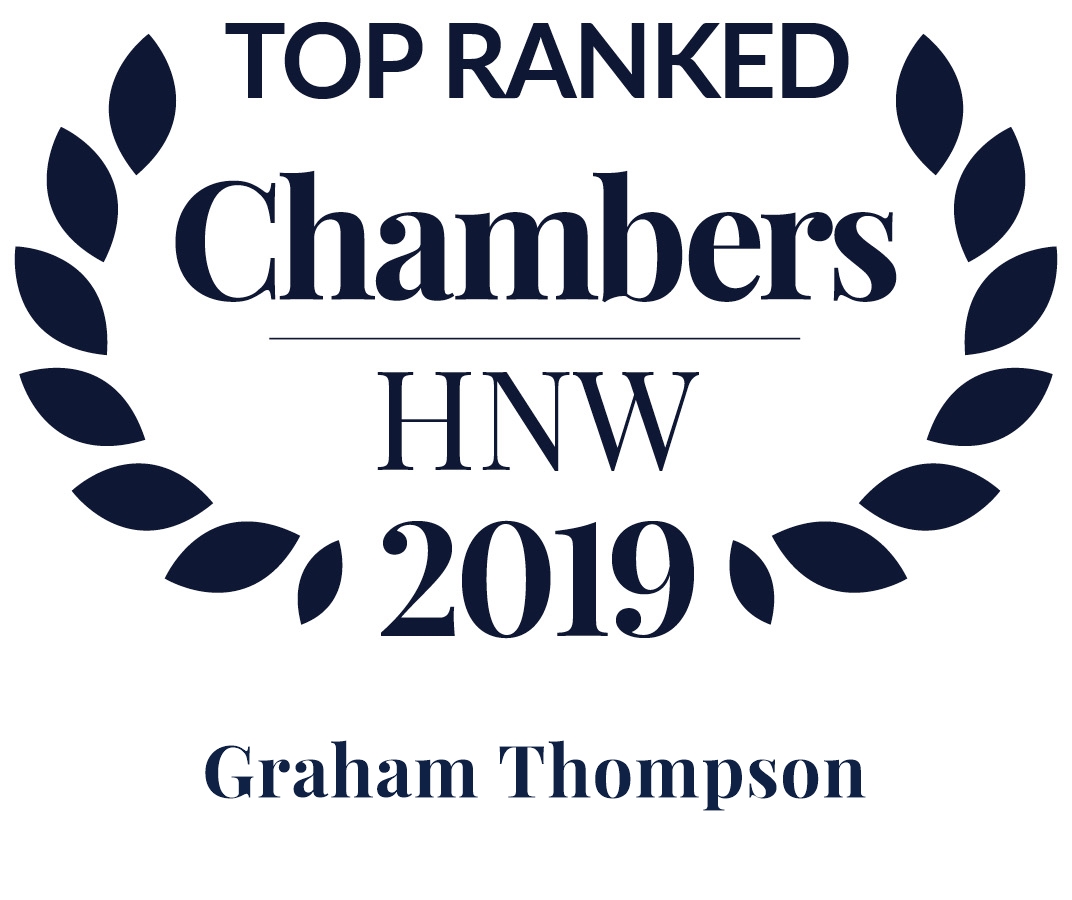 Nassau, The Bahamas – Described as the "leading firm for trusts and especially private client work", Graham Thompson has for a third consecutive year been recognized as a 2019 Band 1 law firm in the High Net Worth (HNW) Offshore Trusts Sector.
The recognition comes from the prestigious London-based Chambers and Partners, a leading international legal rankings agency. With its rankings of the world's leaders in legal services, Chambers and Partners sets a global standard for the industry worldwide.
The HNW honour was established in 2017 and Graham Thompson has received the highest Band 1 recognition, in each year since the award's inception. In the Chambers Review, the firm is described as a "go to for private client matters in The Bahamas". The review refers to Graham Thompson's capability for handling "complex and high value matters", with characterisations as a "strong firm" and "always reliable".
Individual honours are also awarded to Sean McWeeney, QC, a Senior Partner and Chair of the firm's Financial Services, Private Client, Trusts and Estates Practice Group. The former Attorney General receives the highest individual recognition for a third consecutive year.
Individual 2019 honours are also awarded to Graham Thompson Partners Tanya Hanna and Ryan Pinder, who are both also repeat recipients. Tanya, a Trusts expert is also a member of the firm's Financial Services, Private Client, Trusts and Estates Practice Group, as is Ryan, a former Minister of Financial Services and Trade.
These recognitions are added to other 2019 distinctions by the firm and its Partners. Graham Thompson is also a Chambers Global Band 1 ranked law firm in general business law. A distinction the firm has maintained for several years. Partners receiving 2019 individual awards for this global distinction included Sean McWeeney QC, Robert Adams, Dana Wells, Craig Roberts, Stephen Wilson QC, Michelle Pindling-Sands and Tony Gruchot who was recognized as a 2019 Associate to Watch.