GT RE-OPENS
May 31, 2020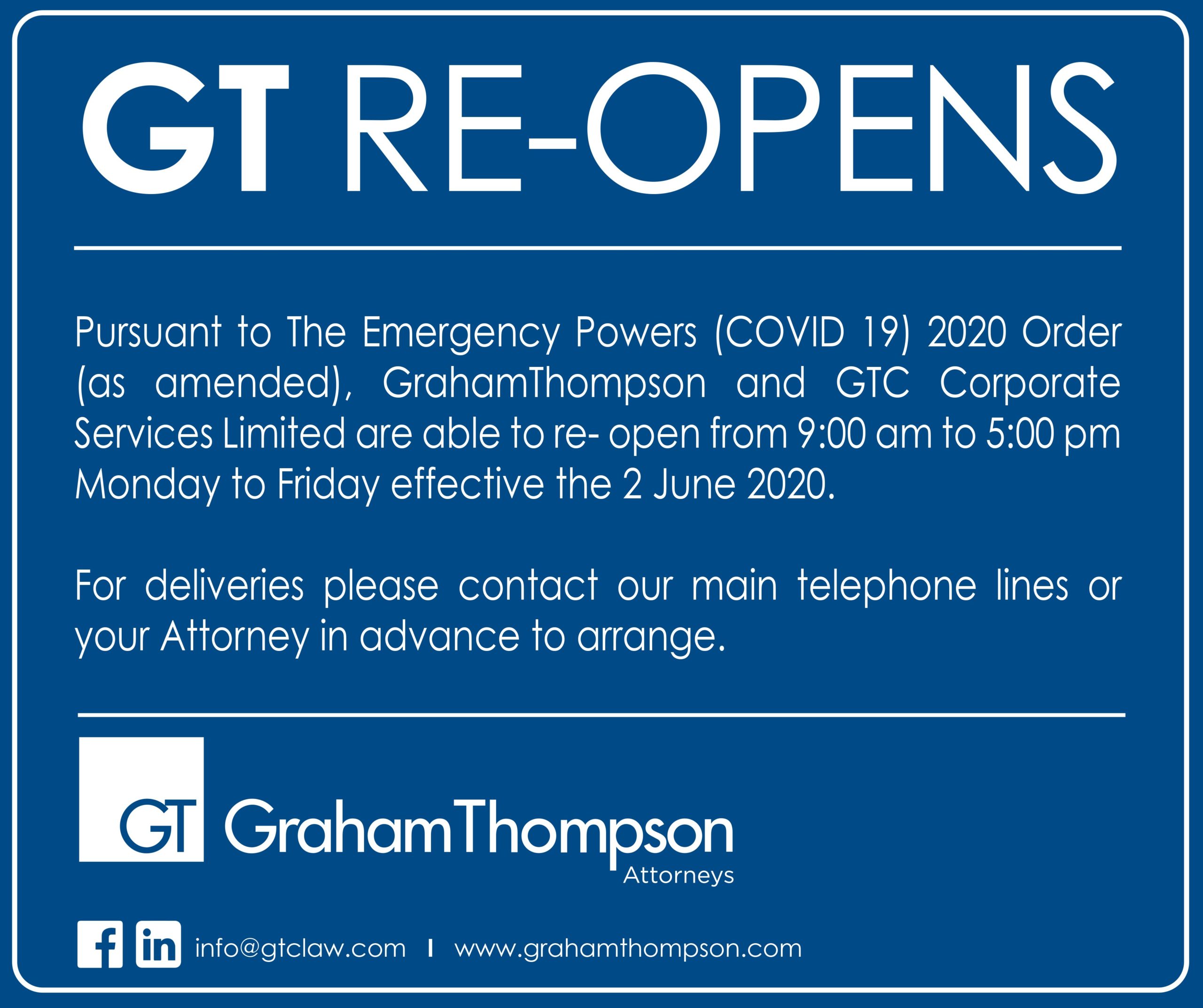 Nassau, The Bahamas – Pursuant to The Emergency Powers (COVID 19) 2020 Order (as amended), GrahamThompson and GTC Corporate Services Limited are able to re- open from 9:00 am to 5:00 pm Monday to Friday, effective the 2 June 2020.
In some cases, our Attorneys and essential staff will continue to work effectively from their homes, but now have the added ability to access in office resources during the newly allowed hours.
We have instituted protocols to ensure social distancing, enhanced cleaning and limited inter floor movement in all of our offices, and our paramount interest continues to be the health and safety of our Attorneys, staff and clients.  We are therefore taking a cautionary case by case approach to in-person client meetings, which will only be undertaken in emergencies and within our social distancing protocols.
Please continue to contact your handling Attorney by e mail or telephone or call our main lines 242 322 4130 (Nassau/Lyford Cay) 242 351 7474 Freeport, and your message will be passed to the appropriate person in the Firm/GTC Corporate Services.  For deliveries please contact our main telephone lines or your Attorney in advance to arrange.