Outstanding Law Students Receive Graham Thompson Awards
December 12, 2017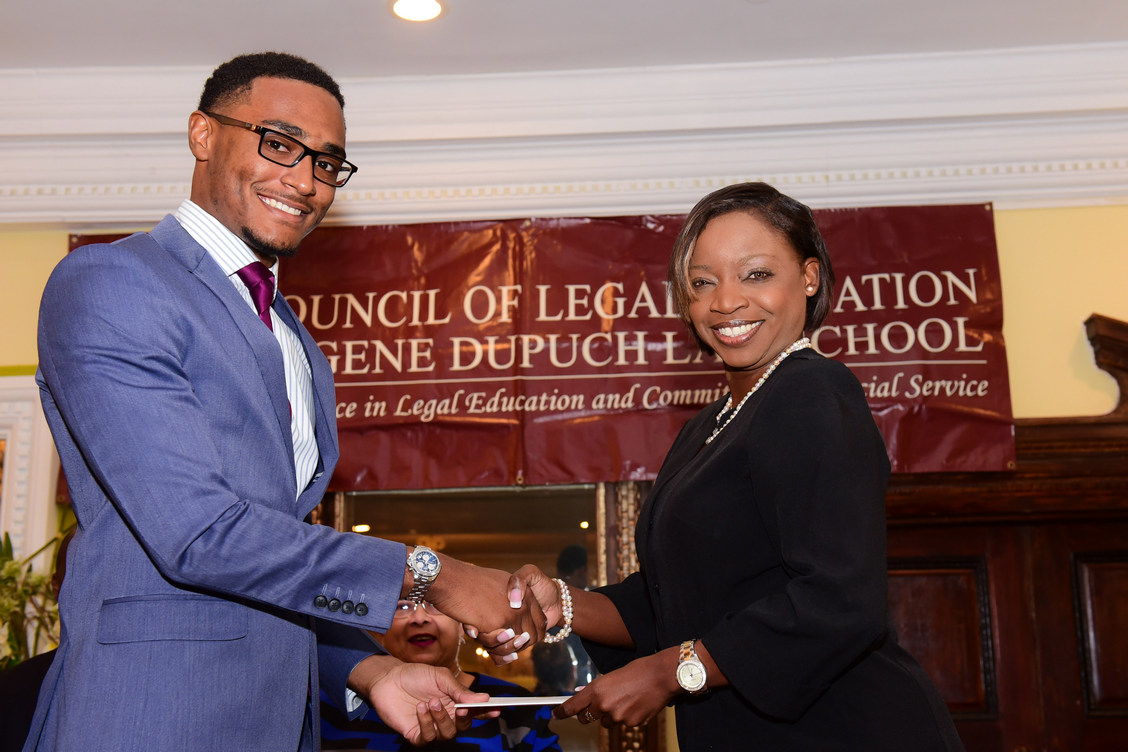 Nassau, The Bahamas – For the eighteenth consecutive year, Graham Thompson recognises outstanding academic performances by top students of the Eugene Dupuch Law School. This year's outstanding student recipients were year one student Valdere Murphy and year two student Berchel Wilson. Wilson was one of fifteen graduates presented at the Law School's graduation ceremony in September, at the SuperClubs Breezes Resort in Cable Beach, New Providence.
The outstanding student awards, which Graham Thompson has issued since the year 2000, represent the firm's continued commitment to the development of legal education in The Bahamas. Academic excellence and conscientious studentship are principles that the firm values highly.
This year's awards were presented by Graham Thompson partner Samantha Williams. Williams is also an adjunct faculty at the Law School, providing instruction in Principles of the Law of Landlord and Tenant.