GT LEGAL UPDATES: CENTRAL BANK OF THE BAHAMAS ACT, 2020 (THE "ACT")
January 12, 2022
Download PDF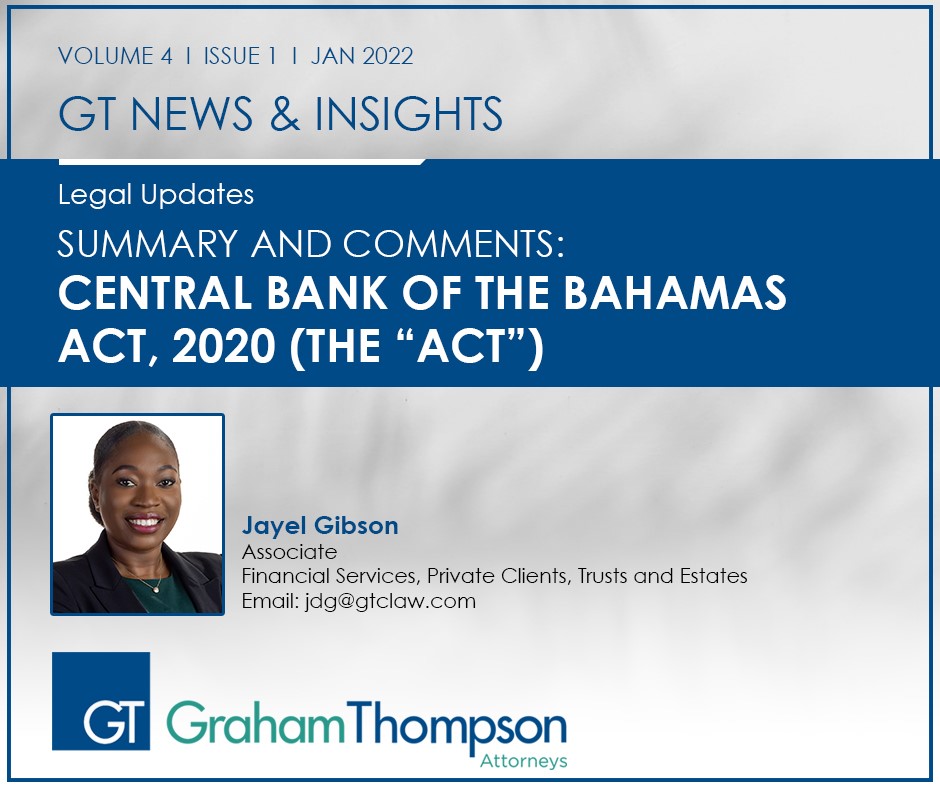 Nassau, The Bahamas – In the latest edition of GT News & Insights, GrahamThompson Associate Attorney Jayel Gibson reviews the Central Bank of The Bahamas Act, 2020. Download a PDF copy of the publication here, GT News & Insights Vol 4 Issue 1.
This publication updates GrahamThompson's initial July 23 2020 article on the subject.
Please note that this summary does not constitute legal advice and is general and non-exhaustive in nature. It may not cover all material aspects of the legislation which could impact you or your clients. For more information on the legislation, contact: Jayel Gibson, Associate, jdg@gtclaw.com.
Should you require specific advice, you may contact GrahamThompson.