Graham Thompson Managing Partner To Speak at Signature New Year's Event
January 12, 2018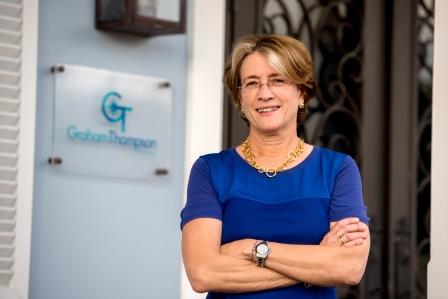 Nassau, The Bahamas – Graham Thompson Managing Partner Judy Whitehead will present at the 27th Bahamas Business Outlook (BBO).
Whitehead's presentation will address legislation that incentivises development and investment in The Bahamas for Bahamians, through the granting of concessions or exemptions. Titled "Ask not what you can do for your country but what your country can do for you?" her presentation will also touch on policies that reserve certain economic activities exclusively for Bahamians.
Under the theme "Creating a World-Class Bahamas", the forum will take place on Thursday January 18th at the Baha Mar Convention Centre. The Prime Minister, Hon Dr. Hubert Minnis, will deliver the conference's keynote address. The nearly three-decade old BBO forum is an established event in the business sector's calendar.