Sir Michael Returns to the Bench
January 12, 2018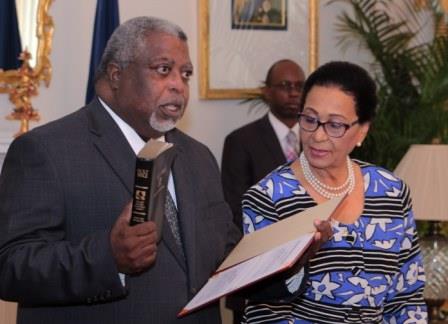 Nassau, The Bahamas –  On Friday December 29, the final weekday of 2017, Graham Thompson former senior partner, Sir Michael Barnett was sworn in as Acting Justice of the Court of Appeal by Governor General Dame Marguerite Pindling, at Government House, Mount Fitzwilliam.
Sir Michael, founding partner of Graham Thompson's Litigation and Dispute Resolution department (1983) previously served as Chief Justice from August 2009 to January 2015.
Sir Michael was a senior partner in Graham Thompson for 25 years. In February 2015, he returned to Graham Thompson following his January 2015 retirement as Chief Justice. He remained with the firm, through December 2017. Sir Michael is also a former Attorney General and Minister of Legal Affairs.