Wilson QC, Shock of the New – Impact of the Gig Economy
August 11, 2020
Download PDF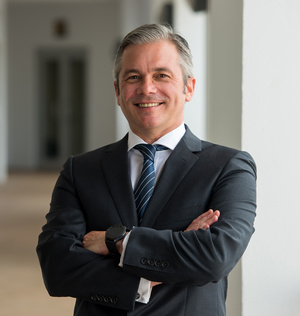 Providenciales, Turks and Caicos Islands – GrahamThompson Partner and head of the firm's Providenciales office, Stephen Wilson QC, was an expert contributor to IR Global's virtual round table "Shock of the New: What is the impact of the gig economy on the traditional workplace?"
Over three sessions, the initiative, spearheaded by IR Global's Employment Work Group 2020, covered three important questions:
Does the gig economy offer benefits that older models of employment lack? The question examined the perception that the "recent resurgence in the gig economy can be seen as an extension of the technology revolution in the workplace".
How important is it for companies in different jurisdictions to understand local legislation and court precedent? This question addressed the employers' perspective of the benefits of the gig economy, "in terms of cutting the costs of social security payments, pensions and health insurance".
What is the gig economy's impact on employment patterns in different jurisdictions?
Wilson, who shared the Turks and Caicos Island perspective and experience, was part of a panel that included IR Global members from England, Germany, the Netherlands, the United States and Venezuela.
Wilson leads GrahamThompson's Litigation and Dispute Resolution practice in the Turks and Caicos Islands. He holds the distinction of the top ranked, Band 1 attorney recognition, from London based Chambers and Partners; and has also been recognised by Chambers Global for "Foreign Expertise" and "Expertise Based Abroad". Chambers and Partners, covering 185 jurisdictions worldwide, provides deeply researched, peer review-based rankings of the best-of-the best in the legal profession around the world.
IR Global is a multi-disciplinary professional services network, consisting of "the world's leading legal, accountancy and financial advisers". GrahamThompson is the sole member/representative for the Turks and Caicos Islands.
Download a complete copy of the virtual round table here, "Shock of the New: What is the impact of the gig economy on the traditional workplace?"