Ryan Pinder on Data Protection and Privacy
October 22, 2019
Download PDF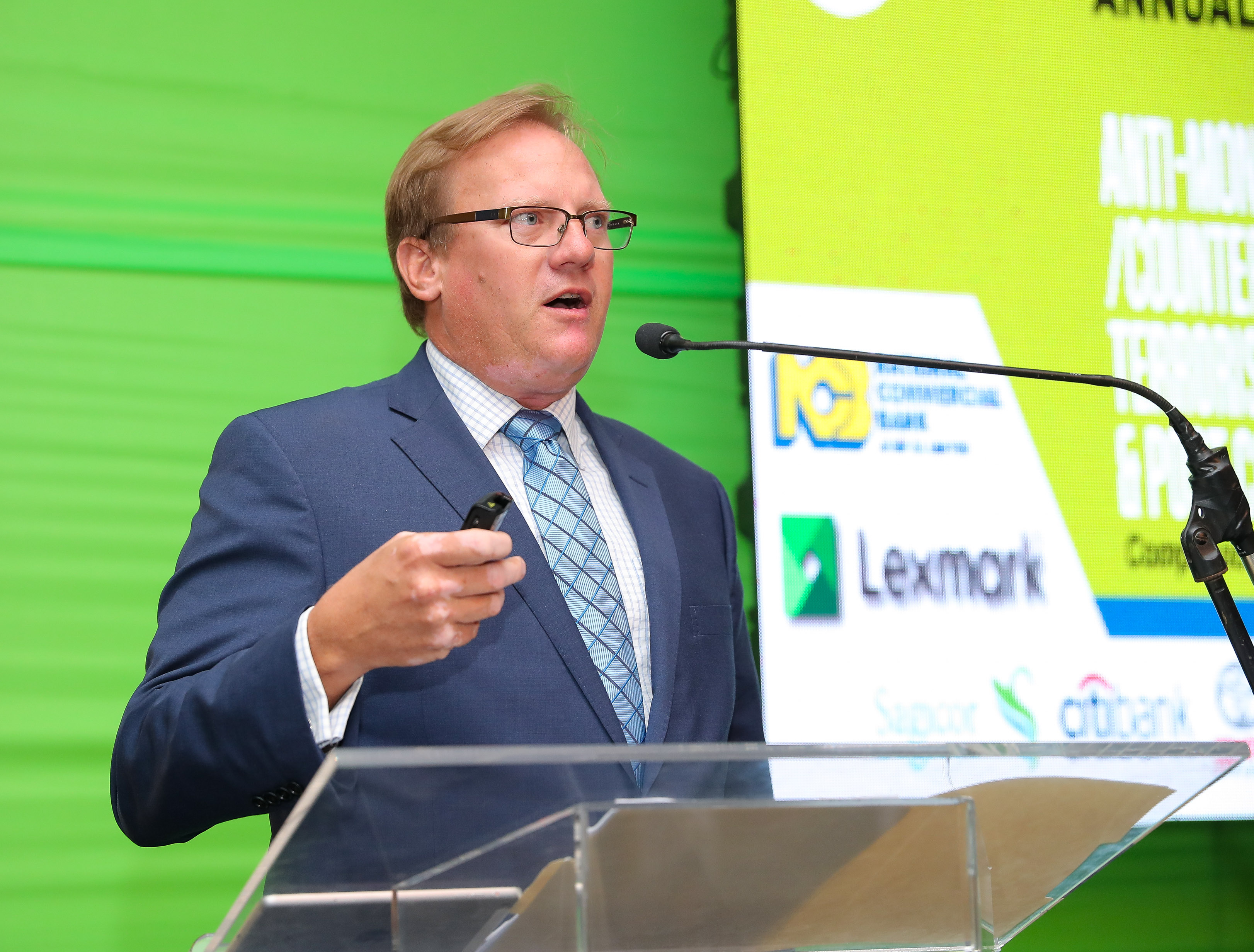 Kingston, Jamaica – Data Protection and Privacy was one of two pivotal topics presented by GrahamThompson Partner Ryan Pinder at the 8th Annual Anti-Money Laundering/Counter Financing of Terrorism Conference in Jamaica this past October 8 – 10.
In his presentation, Ryan characterises the erosion of client financial privacy as "a multi-faceted strategy of regulatory and compliance reforms designed to institutionalise the demise of fiscal transparency". Highlighting both the individual private client market and corporate structuring market, he discusses the impacts on FATCA and CRS.
His presentation highlights international data protection initiatives, covering issues like data governance and data sovereignty, and including review of the EU's General Data Protection Regulation (GDPR).
Ryan also provides a comprehensive outline of The Bahamas' Data Protection Act and addresses the wider concern of transferring personal data abroad.
A complete copy of Ryan's presentation can be downloaded here, Data Protection and Privacy.
Ryan, who is also President of the Bahamas Institute of Financial Services (BIFS), additionally presented to the conference on "Terrorist Financing and Sanctions: The Regional Experience – Focus on Non Profit Organisations (NPOs)".
The Conference was jointly hosted by the Jamaican Bankers Association (JBA) and the Jamaican Institute of Financial Services (JIFS).