MCQWEENEY JR. ON DATA PROTECTION IN THE BAHAMAS
April 11, 2022
Data Protection Laws of the World - The Bahamas
Download PDF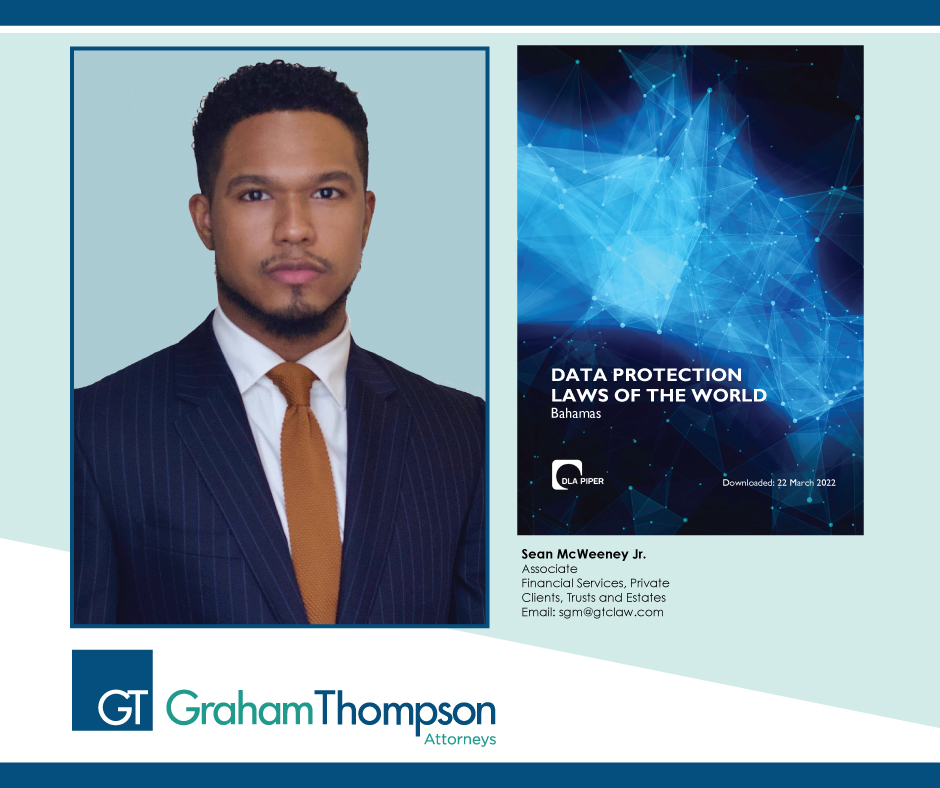 Nassau, The Bahamas – In a recent international publication by DLA Piper, GrahamThompson Associate Attorney, Sean McQweeney Jr., takes a look at the Data Protection (Privacy of Personal Information) Act (DPA) in The Bahamas.
Sean provides a comprehensive assessment of the legislation. Notably, the scope of collection and processing as provided by the DPA. The international transfer of data and security.
He discusses the role of the Data Protection Commissioner (DPC) and enforcement of data protection in the jurisdiction. He also highlights how the DPA addresses electronic marketing and online privacy.
Sean's review of data protection legislation in The Bahamas, appears in DLA Piper's examination of Data Protection Laws of the World, which may be accessed via this link, Data Protection Laws of the World – The Bahamas.
A pdf copy of The Bahamas chapter may be downloaded here, Data Protection Laws of the World – The Bahamas.
Sean McWeeney Jr. is an Associate in the firm's Financial Services, Private Client, Trusts and Estates Practice Group. His practice is focused primarily on cyberlaw, data protection and privacy compliance, software and technology contracts, media, and e-commerce; extending also to non-contentious estate planning, energy, and family matters.
Email: sgm@gtclaw.com